We are expecting Pyrenean Mountain Dog Puppies
around 3rd of April
15th of March
It has been a while when this website has been updated! 
Now all the important information and updates have been added; our co-owned French imports got their own pages: Mindy, Mila, Maline and our own breed Fela from our last litter. 
Also some great and wonderful health updates from our E-litter puppies (Multi Ch Echo de'Chien Bellatrix & Multi Ch Echo de'Chien Conrad); Echo de'Chien Escuda pour Garcon, Esibelle and Elisabeth have been x-rayed for hips and elbows - all of them with result HD A/A ED 0/0. Elisabeth was also patella checked with PL 0/0. As a breeder I am very happy of these results and congratulate all the owners.
Around 3rd of April we are expecting our 7th litter to be born - Echo de'Chien G-litter from combination Multi Champion Echo de'Chien Bellatrix & FI Ch WJW14 Millas du Mas de Beauvoisin. Both parents are health checked, Bella has been DNA tested and temperament tested in France National Specialty show. We are looking forward to this litter a lot as Bella has produced a very beuatiful litter before (our E-litter). If interested in this combination you can contact us by e-mail echodechien@gmail.com or by phone + 372 56951142 (Estonian, Finnish, English).
I will do my best to keep the website updated as often as possible but most quickly to get information, photos and news from us is on our Facebook page. 
Show news:
Tallinn National Dog show 11&12th of March
12.03 - Judge Miroslaw Redlicki, Poland
Echo de'Chien Cornelius - BM2
11.03 Judge Sergei Slukin, Ukraine
Echo de'Chien Cornelius  - BOB
Show news:
Minsk 2xCACIB International show 25&26th of February in Belarus
26.02 - Judge Frederica Lochs-Romans, Holland
Echo de'Chien Darwin - CAC CACIB BOS
25.02 - Judge Joao Vasco Pocas, Portugal
Echo de'Chien Darwin - CAC BM3
Rijeka 2x CACIB International show 25&26th of February in Croatia
26.02 - Judge  Horst Klibenstein,Germany


Echo de'Chien Escuda pour Garcon - CAC CACIB BOB
25.02 - Judge Gunnar Nyman, Denmark


Echo de'Chien Escuda pour Garcon - CAC CACIB BOB
Show news:
Valmiera 2xCAC National show 18&19th of February in Latvia
19.02 - Judge Pedro Sanches Delerue, Portugal
Mindy des Gorges de Cauterets - BOB Puppy 

18.02 - Judge Miroslaw Redlicki, Poland

Mindy des Gorges de Cauterets - BOB Puppy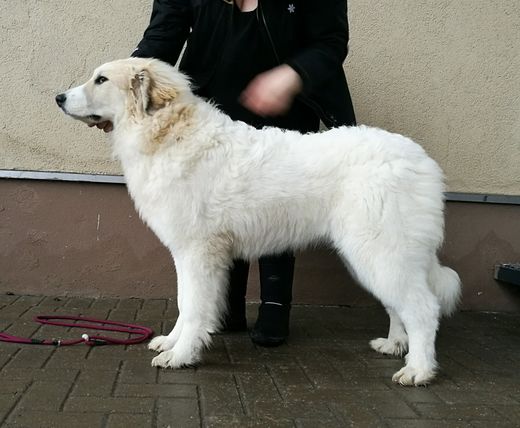 Show news:
Celje CACIB International show 18th of February in Slovenia 
Judge Miroslav Zidar, Slovenia

Echo de'Chien Escuda pour Garcon - CACIB BOB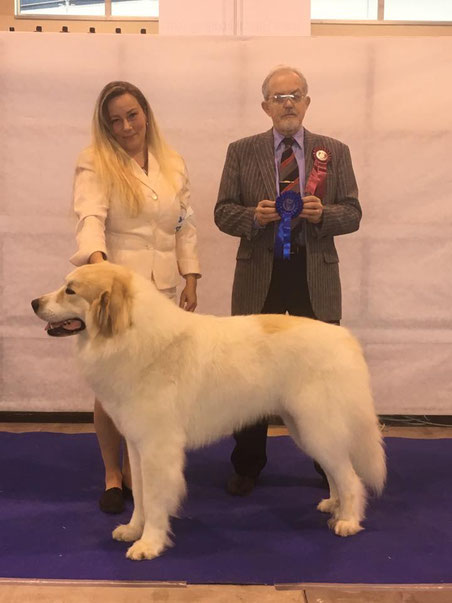 Show news:
Budabest 4xCACIB International dog show 16-19th of February in Hungary
19.02 - Judge Szabo Sandor, Hunagry


Echo de'Chien Darwin - CAC CACIB BOB - Hungarian Champion
18.02 - Judge Csaba Zsolt Lokadi, Romania

Echo de'Chien Darwin - CAC CACIB BOB
17.02 - Judge Erdos Lazlo, Hungary

Echo de'Chien Darwin - CAC CACIB BOB


16.02 - Judge Csatari Andrea, Romania

Echo de'Chien Darwin - CAC CACIB BOS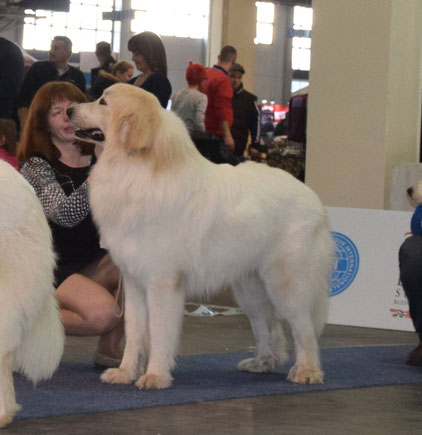 Show news:
Tallinn Winter Cup 2017 International Dog show 11th of February
Judge: Kari Järvinen, Finland
Echo de'Chien Estella - BF1/2 CACIB BOB - TLNWCUP17
Echo de'Chien Cornelius - BM2/2 res-CACIB<
Echo de'Chien Freya  - BOB Puppy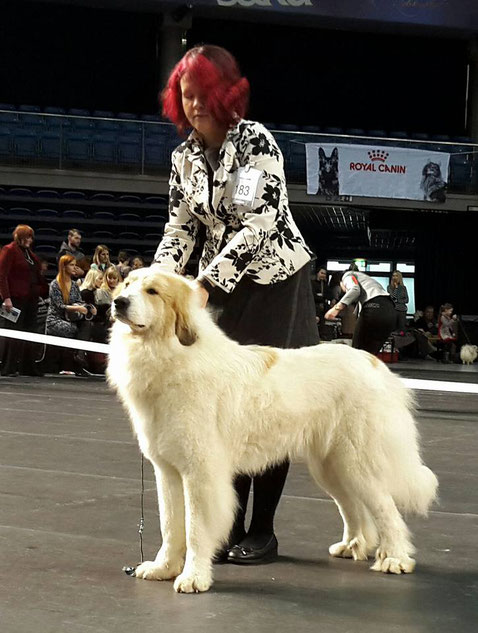 Show news:
Biella 2xCACIB International Dog show 4&5th of February in Italy
05.02 - Breed judge Liesbeth Mach, Switzerland
Group judge: Maite Gonzalbo, Spain
Echo de' Chien Escuda pour Garson - CAC CACIB BOB + Group 3rd 
04.02 - Judge Elena Vespa, Italy

Echo de'Chien Escuda pour Garcon - excellent in intermedia class and selected for best expression
Show news:
Lahti 2x Puppy show in 28&29th of January in Finland
29.01 - Judge Juha Putkonen, Finland
Echo de'Chien Fela - BOB Puppy
28.01 - Judge Nina Janger, Finland

Echo de'Chien Fela - BOB Puppy
Show news:

Daugavpils CAC National show 21st of January in Latvia
Judge ? 

Echo de'Chien Darwin - CAC new Latvian Champion